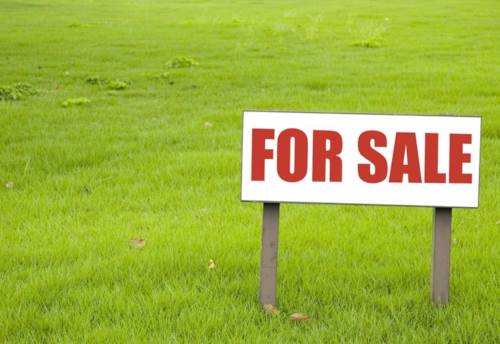 The trends in the real estate market change from time to time. When local real estate markets are in a down turn selling a house can been a huge challenge for many homeowners and real estate brokers.
Selling vacant land can be even more challenging as buyers are typically purchasing land as a secondary property in addition to their home and not living there, making owning land less of a necessity.
When the real estate market is booming land doesn't receive as much appreciation unless the property is in an area of rapid development. Rural vacant land can be especially challenging for these reasons.
This article will reveal why selling land is different from selling a home and give you some insight into finding a land buyer for your vacant land property.
There's a Difference between Selling Land and Selling a House
It is a common misconception among people that the market dynamics for selling homes are the same as the market for vacant land. The truth is that they may appear the same, but there is actually a distinct difference between the two.
Lot buyers are different from homebuyers
These two groups of people have varying desires, perspectives and needs. Homebuyers are looking for a property that they can move-in right away. Also, most homebuyers are looking for homes furnished with all the necessary amenities they need like granite countertops and bathroom. Land buyers, individuals or developers, are looking for a land that they can customize to suit their needs.
Selling land requires a different marketing approach
Selling a home is nowhere as difficult as selling a vacant land. A home has an aesthetic appeal to it that helps homebuyers decide. A good and picturesque visualization of the home can already help market the property. To easily help close the sale, you can always hold an open house so potential buyers can appreciate the home on a personal level.
Marketing a land for sale, on the other hand, is a whole different story. Vacant lots are barren and usually do not have aesthetic appeal to it. Since visuals hold less value in selling a vacant lot, you need to capitalize on the land's location and potential.
The potential buyers need to understand the land is best suited for their needs, may they be building a residential or a business building.
The vacant land market is less active
Generally, there are more homebuyers than those people who are looking to buy a piece of land in the market. Marketing your vacant land with competitive pricing, well researched information, a message that speaks to your buyer, and some patience is a good place to start and can go a long way in finding a land buyer for your land.
Selling land requires patience
If you are looking to sell land fast, then you might be disappointed.
Sales cycles for vacant land are typically much longer than home sales as there are number of different factors making land sales more of a challenge including a different market with a different type of buyer.
If you cannot sell your land on or before your target date, don't be discouraged, selling land can take some time.
You may have heard a number of stories of people who were unsuccessful in selling their land however there are still plenty of people who have been able to successfully sell lots and land, and selling land is certainly possible with the right tactics.
Understand the Land Market and How Land Buyers Think

When selling a home, you already know your target market is someone who is looking for a new house on a certain budget. But when selling vacant land identifying your target buyer isn't as simple as that.
Do they want land to build on, camp on, hunt on, or are they buying it as an investor. There are a ton of reasons why someone would want to own land and identifying what it is about your property that would attractive a perspective land buyer is key to marketing your property.
You will want to know and understand who your target market would be and other related factors that would make your property more or less desirable to a certain type of buyer.
Your buyer profile is highly dependent on what type of land property you are trying to sell, whether the property has been developed already, its location and the current market conditions, among other criteria.
Is the property best suited for individuals looking for vacant land for building a new home? Or is it more viable for builders and developers to acquire your land? Or is the land ideal for those in between, or someone different all together?
In a thriving home market, there may be different buyers for a parcel suburban land, rural acreage or finished lots.
After identifying who you target market is, try to put yourself into their shoes so you have a better understanding of how your marketing materials convey their message to the potential buyers.
Information about the availability and the distance of nearby schools, shopping center and other nearby amenities, can help a lot. For developable lands, potential buyers may ask about the zoning information and insight from local authorities regarding the availability and location of water and sewer service.
Since each property has its own unique characteristics, you will need to tailor your information for your situation and your target market.
If you don't have these pieces of information available, you will need to do some personal research. You'll be more likely to sell land fast if you are well-equipped with the knowledge about the property and you can also make the selling process much easier for potential buyers if you are able to answer their questions with solid answers related to potential land use and your buyer's motivating factors.
Informed and motivated buyers equals to selling your land fast and cash in the bank.
Basic Steps on Selling Vacant Land
Step 1
Study the local market conditions for land similar to the property you are selling. Having the right pricing is one of the keys in selling a vacant lot fast. But before you can price your property, you need an objective understand on what sells and what properties have been sold in your target area in the past six months and how your property and marketing compares.
Step 2
Underprice your property and list if for a price below the current average of recent land sales. Most of the time, sellers tend to list their properties at a price that they desire. That is alright if you are not in a rush to sell the property. If you are in a hurry, you might as need to sell the property at a much lower price. You can do this by checking the lands similar you yours sold in the past six months. If current listings of lands similar to yours is $75,000 and the most lands sold in the past six months have an average cost of $50,000, listing your property below $50,000 will help you sell the property faster than listing it at $60,000.
Step 3
One of the most common problems of buyers is that they find it difficult getting financing when buying a land. Most of the time, buyers are looking for hassle-free transactions when buying a land. Offering owner financing for your land will lure in more potential buyers and make a sale easier much from a buyer's perspective.
Step 4
Consider financing buyers who are short of down payment as well. If a buyer can afford paying the monthly financing payments but don't have the budget for a large down payment, consider offering minimal down payment along with financing.
Step 5
Get in touch with potential land buyers directly to market your property on a more personal level. Neighbors or contractors who are building houses near the area can be your primary targets in selling your land property.
Step 6
List your property with a reputable real estate brokers specializing in selling vacant land. If your land can be sold within a specific timeframe, give your broker a large commission. Large commissions serve as motivations for real estate agents to put in extra work in marketing and selling your property as fast as possible.