Selling Land in Colorado – How to Sell Your Land Fast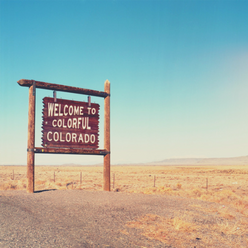 If you're looking to sell land in Colorado there are a few things to consider before deciding to list your property and start trying to find a buyer. These simple considerations can save you time and help you sell your land fast.
Colorado is arguably one of the most beautiful places to live in the west, and the combination of recreational activities, arts and cultural events, the gorgeous weather, the friendly people, the incredible ski slopes and the natural beauty make it a great place to live, work and play. Even if you are lucky enough own land in Colorado, you may find that yourself owning a piece of land that you no longer have use for. Maybe your plans have changed and the secondary vacation home you wanted to build no longer has the same appeal to you. Perhaps you need some cash instead of owning a parcel of vacant land that you no longer have use for. It could also be the case that you may have inherited a land property that you don't really have any interest in keeping. Regardless of your reason for why you might want to sell your Colorado land fast, there are a few things that you may want to consider when selling land in Colorado. If you're planning to on selling your land, there is an existing market of buyers looking to get what you have, the trick is finding them or rather having them find you. So how do you find these buyers, market to them, and sell your property quickly and for the highest price possible? We're happy you asked!
Know the Land You're Selling
The cool thing about land in Colorado is that depending on where it is; it can have a variety of different purposes. Some land is designed for farming, while other lots are better for residential living or commercial property. Checking out the zoning guidelines for your lot will give you a better understanding of what your land can be used for, which will help you narrow down your target audience. To get this information, you can contact county offices such as your county planning and zoning department which can be found by conducting a google search or using a directory of county offices such as netronline.
A good resource for looking up information on a state level is the Colorado Department of Local Affairs. According to the CDLA website, "There are several types of zoning practices in current planning. However, the most common and familiar type is the Euclidean zoning (or traditional zoning)" Other popular zoning practices in Colorado include form-based zoning, planned unit developments, and hybrid zoning.
Market To The Targeted Land Buyers
Once you realize the zoning guidelines for your particular lot, you can focus your marketing on this target audience. Online sites like LandWatch, Land and Farm, and Lands of America allow you to post ads for your property in specific subcategories in order to reach the right buyer. Land buyers use this site to find specific lot types, such as hunting land, farms and ranches and homesites. When you're writing your ad, keep in mind who will be reading and highlight the parts of your land that will appeal to the target audience.
Price Your Land Right (Carefully!)
The Colorado real estate market is unique in many ways, but one thing it has in common with the rest of the county is that selling your land fast relies heavily on the price point. Buyers interested in Colorado land don't always have a lot of comps easily available to help them determine what a piece of property is worth. Overpricing a property is a common mistake many sellers make and can drag out the buying process. Selling a home can be easier when it comes to pricing because there is a clearer market and similar properties to compare, so establishing a price is a bit easier. Buying land is a little trickier. Sometimes you have to choose between getting the highest bid and selling your land quickly. Offering owner financing is another way to make your property more appealing to Colorado buyers.
Think Close To Home
Before you start spending time and money marketing your home, check with your friendly Colorado neighbors to see if they would be interested in expanding their land by buying yours. Sometimes this is the quickest and easiest way to find a buyer and saves tons of money in advertising.
Find Someone Who Can Help You Sell Your Land Fast
If you're new to the real estate game, working with relator or experienced land buyer may ease some of the hassle associated with selling land in Colorado. Some realtors may have extensive networks, experience, knowledge, and resources could help narrow down your audience and get your property in front of qualified buyers, however, if the property is a lower value property and in a remote area, a broker may not have the resources of motivation to sell your property. If selling your land quickly is the goal, working with a realtor isn't always your best option, and you may want to consider a wholesale buyer if selling fast is your primary objective.
You'd think that selling land in Colorado would be a breeze since it's such a highly desirable place to live and offers incredible natural beauty with a vibrant and active community. But selling land has its challenges, and being proactive and prepared is the best to way to make the sale. Don't forget to present your property in it's best light, and learn a few tricks when it comes to photography for your marketing campaign.
Selling land in Colorado can be a much easier process with the right game plan. With these few tips under your belt, you should have a clearer idea of how to start your search for finding the right buyer for your beautiful Colorado property.