How to Sell Land by Owner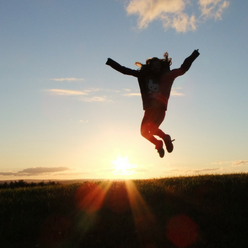 Are you looking to sell land by owner?
Here are few key points to consider when marketing and selling land by owner.
In the day and age of technology and internet access at the tip of your fingers, the ability to gain exposure and market land online is easier than ever. With the rise of sites like zillow.com and trulia.com buyers and seller are given the ability to market and sell land online without solely relying on land real estate agents. With the right tools, land can be sold by owner online.
Start with who you know
Before you spend a dollar on advertising start with your existing network. Try posting about your property for sale to your friends on Facebook or anywhere where you might know some who knows someone who might be interested. You might be surprised to find out a friend of a friend is in the market for the land you're selling.
Contact the neighbors. Who better to be interested in your property that the people who live next door to the property. Adding some additional space to their existing property might be very appealing to someone looking to add some existing square footage to their home or to add that new addition to their home they didn't quite have room for. More important than that might be simply owning the property to keep someone else from building on it. Living next door to construction is never fun and losing existing privacy to their new neighbors may be reason enough to buy the land.
Utilize land listing sites
Land focused sites like landwatch.com or landsofamerica.com offer a great place to sell land by owner. They do charge a listing fee which if you're looking to go the free route you may be able to get a few inquiries from craigslist or backpage before you spend a dime. In addition to these websites, there are a number of auction sites including eBay. Yes, that's right Ebay is a place you can sell land by owner. If you've expended those options and are looking for a quick and easy solution you can always run a search for "land buyers" on google and you should find some sites that will make you a free offer for your land. This happens to be one of them ;).
Create a pretty land listing
If you're looking to sell your land online it's all about how well you can present the property. This seems to be the most common thing we have seen done wrong, even by supposed pros. Make sure you present as much information as possible so that a buyer can make an informed decision when they are ready to buy. The longer it takes for a potential land buyer to research your property on their own the more likely they will find another property or change their mind.
Here is a quick list of items your property listing should include or have readily available:
Total Acreage 
County the Property is Located in 
APN or Tax ID Number 
Address (if one had been established) or GPS Location 
Information on Utilities to the property or in the area 
Zoning Code, Restrictions, and a Brief Description of what are permitted use for the property.
Having this information available will allow you to answer questions potential land buyers will have and will allow them to make an informed decision without delaying the process for them. Having contacts for local county offices and access to zoning code will help speed the process if they do want to doc their own research. Having all the necessary information available is a key component to selling your land by owner and will help speed up the process allowing you to sell your land fast.
These simple tips will make marketing and selling your land by owner a much easier process and can allow you some basic resources you can use to sell your land without a realtor. If selling your land seems like a hassle you'd like to avoid all together we can help. We offer free no obligation cash offer. If you're looking for a fast and easy solution that allows you to sell land online you can submit your property info here.