Would you like to sell your land?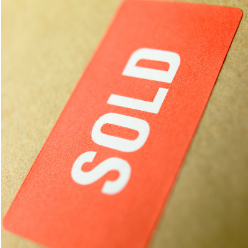 And you might be considering the amount of work you will have to put in to complete the sale, right?
Well, you can relax because there are various ways in which you can sell your land fast without much stress. Of course, you might know of some of these methods; however, other methods exist which you might not have considered that are being used every day by some successful land sellers.
Let's explore what options exist for selling your land.
Making use of local Agents
Some local agents would be happy to broker the sale of your land for you. Some of these agents could even be interested in buying your land themselves and sell it on a later date at a higher rate.
Some of the benefits of making use of local agents are;
• Your land is advertised on some popular real estate portals.
• It is stress-free.
• You'll have all the paperwork taken care of when it comes time to sell.
One major setback when making use of local agents is the "commission" you will have to pay once you land is sold. However, considering it doesn't take as much work on your end to sell your land and that the agent will handle every legal detail, this commission may make sense to you.
Placing advertisements online
In recent times, there are lots of online websites that can help you sell your land very quickly. All these sites do is to display your land to prospective buyers.
To do this, all you need is to;
• Take some pictures of your land.
• State the dimension or size of land.
• State every available unique feature of the land; perhaps it contains an existing structure, a hillside or even a lake.
• State the land's accessibility to a road and other utilities.
When advertising online, you'll want to make sure to adequately describe as many details as possible for your land and also be available to answer any inquiries about your land. Before the sale, it's possible that you would be required to show your land to prospective buyers.
For most websites, a monthly payment for advertising your land will have to be paid to ensure your land is being displayed to buyers. Also, do not dismiss the option of selling via classified ads on your local paper. Most people don't know this, but this actually can be a great way to sell your land. With this local outlet, you would realize that a lot of locals would be interested in buying your land.
Sell Your Land to Friends
This is definitely an idea worth considering. Selling to your network of friends gives you access to a potentially profitable market where you can sell other lands or help someone purchase a property. Selling your land to your network of friends has never been easier due to the availability of social media sites such as;
• Facebook
• Twitter
• LinkedIn
• Email
You could even consider the use of a paid ad campaign on Facebook, Twitter and other social media platforms you're interested in selling your land to someone in your social network. This paid ad campaign enables you to target only your friends or locals. The payment for the ad campaign is very affordable and definitely can be worth it.
To avoid any issues when selling your land to a friend, make sure that you still use some form of written agreement or contract to make sure you're both clear on the details of the purchase. You'll also want to remain firm when it comes to payment and make sure to get paid in full to avoid any issues down the road. People transfer their properties to their friends with the intention of receiving payment on a later date, which is an arrangement you wouldn't likely consider with a stranger, yet it can cause issues and possible strain friendships if problems arise over payment. To ensure this doesn't happen to you, always carry out a business deal that's in your best interest. If you'd like to assist a friend who can't pay upfront, then draw up a contract to be signed and fulfilled by your friend. A business deal should always be treated as is, regardless of the relationship.
Land or Real Estate Auctions
This can be an excellent option for selling your land fast, especially if you're open to selling the property at a discounted price. When selling land via auction, there's absolutely no assurance that your land will be sold, however, regardless of that, the buyer has to pay commission.
Make sure you look into what kind of commision the auctioneer is charging as commissions can be up 5%. The payment of commission is usually the responsibility of the seller, although the buyer is sometimes charged a buyers premium.
Selling Your Land to a Land Buyer for Cash
This option can be one of the best ways to sell your land depending on your circumstances. This is because, with these websites, you will be targeting solely prospective land buyers. Some of the benefits of this option are;
• It is very stress-free.
• You get the opportunity to abstain from all sorts of land liabilities.
• Your land will be sold very swiftly.
• Once it is sold, an instant cash payment is made.
The best way to receive payment for your land is to be given cash immediately after the purchase. This helps to avoid the stress of worrying about when payments would be transferred to you and also, you never have to pay taxes or maintain the land as soon as it belongs to a new owner.
Some websites specifically buy land and not for real estate in general. This allows sellers to sell land fast as there are already buyers waiting to buy.
Land Buyer Next Door
Trust me; this usually disregarded option can work. One thing about neighbors; if they don't want your land, they may know someone who would like to purchase it. Neighbors who own a neighboring property are always looking to expand their holdings; you might not realize it, but your next-door neighbors might have been coveting your land for a long time because he/she wants to have a larger property and is ready to purchase your land at a premium rate. The value of your land is implicit in this instance, and there may already be an existing relationship which will make the process of selling your land more stress-free and satisfying.
Looking to sell your land fast without any of the hassles? We Buy Land!
If you're looking for a quick and easy option for selling land without the hassle of listing, advertising, and marketing land check out easylandsell.com. We can make you a free, no-obligation, cash offer for your land. There are no commissions to pay and we cover ALL the closing costs. If you like to receive an offer on your property now fill out some basic property information here.