Advise on the Best Ways to Sell Land Online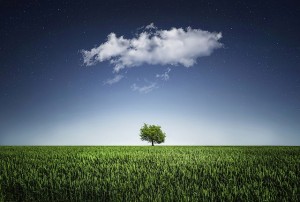 Selling land comes with a different set of challenges than selling a home.  Selling land requires vision, imagination, and perception from both the buyer and the seller. As the seller, you must present your land in a way that the buyer can see not what is there, but what could be there. You must present the land in a way that the buyer can see the potential, and that they can picture their dreams coming to life.
Many land owners find themselves unsure of how to sell land on their own without the help of a broker. In many cases the best way to sell land is to market it online. Selling land online gives the seller a number of advantages to selling land with a local broker. It gives you the opportunity to create a visual presentation that will attract the right type of land buyers and allows you the ability to create more exposure if advertised properly. Here are a few tips on the best way to sell your land online to help you go from "For Sale" to "Sold".
Get The Right Photos
Having pictures of your property is vital in selling your land online. The buyers must be able to see what it is they are buying. In order to present your land in the best light, consider these things:
• Use a decent camera. Although cell phone cameras can take decent pictures, you'll be doing yourself a favor by using a professional (or close to it) type of camera, you'll capture the important details of the property that the buyer needs to see
• Check the weather. Take your pictures when the weather is nice. Avoid cloudy days or other times when your property doesn't look its best. If your property has particularly nice views during certain tomes of the day (sunrise, sunset, etc) take pictures during those times
too. If you live in an area where the seasons drastically change the look of your property, have pictures during all seasons available, but of course use the most attractive ones for your listing.
• Get Rid of Extras. Make sure your picture is of your property and your property only. Avoid taking pictures with cars, people, sheds, swing sets, or other objects, as these things will only distract the buyer from what they should be focusing on.
• Focus On Amenities- If your property is located in an area with community features or amenities, remember to provide pictures of those as well.

Location, Location, Location
When people are buying property, they usually already have an idea about what they plan on using the property for. If they plan on building a home on the property, they will want to know where it is in relation to grocery stores, major towns, airports, schools and other public areas. Having a detailed map showing your property in relation to other landmarks is another way they can visualize how buying your property will work for them. Aerial images are another great way to give potential buyers another idea of the size, shape and location of the property. A survey or site plan can also be used to show property lines, dimensions, and changes in the geography of the property that they couldn't see by looking at on-the-ground photos. The more info you give the buyer, the better your chance of selling to them.
Listing The Property on A Land Selling Site
If you are planning on selling your property on your own, there are a few ways to go about it. Traditional marketing strategies, such as using social media, word of mouth and websites designed specifically for selling land can be excellent ways to get the word put that your property is for sale. When using online websites, remember your audience. You want to list your property on sites made for buying and selling land. If you list your land on sites geared towards people who want to buy houses, you'll be overlooked and lost in the shuffle. Consider these sites:
• LandWatch
• LandsofAmerica
• LandAndFarm
Consider breaking away from the traditional "For Sale" sign and creating a sign specific to your property. This can be done quickly and is not that expensive. It'll make your property stand out for those who come to see it, and will add a touch of sophistication to your online photos.
Selling your land online is very do-able, and with the right pictures, information and attention to detail, you can effectively sell land online. If your looking to avoid the hassle of creating a listing and marketing your property online, than you might want to check out www.easylandsell.com for a quick no obligation cash offer.