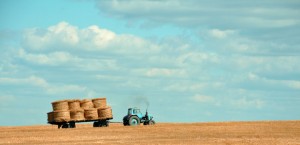 Do you have plans or use for your land? If your answer is no, www.easylandsell.com can offer you a fast and easy way to get cash for your land.
EasyLandSell is a wholesale buyer and our prices may be below market value, however the advantage that you receive in return is a fast way and hassle free way to receive cash for your land, in many cases in less than a month from contacting us.
The conventional route of listing with a broker or listing site will not only cost you money in commissions and listing fees, it can sometimes take years to see any money at all.
In some cases the prices we offer may mean you selling at a loss. If this is the case then there are a few things to consider before selling, first of which is do you still have use for your land? If you still have future plans or have someone you can pass it on to then in may be in your best interest to keep it. In some cases there still is the possibility that the property might appreciate, which tends to take longer with land.
If you don't have don't have any realistic future plans for your property and would rather have some extra cash for land your not using here are some things to consider.
Yearly dues and taxes make now the best time to sell before another round of payments come due.
You can utilize long-term capital losses to offset tax payment, and if you have capital gains can recapture your losses much sooner.
These are just a few items to consider when determining if your land to a wholesale buy.
If you're interested in getting selling your land for cash fill our out Sell My Land Form 
This Is a Generic Presidential Campaign Ad
buy canadian generic viagra online
On Anniversary of Pulse Jihadi Attack, Media Replaces Radical Ideology with Generic 'Hate' | Breitbart
Buy Bitcoin Commission Free with Revolut, Coinbase & GDAX
kucoin location
Trump Adviser Gary Cohn Explains Why He Won